The Cabinet Office is recruiting fourteen new Disability and Access Ambassadors on behalf of the Minister for Disabled People, Health and Work. They will join existing Ambassadors who have been supporting industry and the Government. 
They have supported Government work throughout the COVID-19 pandemic, and have been working to develop the National Strategy for Disabled People. New Ambassadors will work with networks in their sector, and relevant Government departments, to support them to meet the needs of disabled customers and employees. 
Previous and current Ambassadors have made significant changes in their sectors, using their expertise to make good progress for disabled people. They have helped the Government improve the lives of disabled people and remove many obstacles and barriers they can face. 
Yet there is still more that can be done to make industry sectors more inclusive and accessible for consumers and employees. The new Ambassadors will continue the work to tackle issues faced by many disabled people. 
What does it involve?
Disability and Access Ambassadors are leaders in their industry who want to make private sector services more accessible. They are effective change-makers who help to drive improvements in the accessibility and quality of services and facilities for disabled people. They lead change and promote best practice from within.
Ambassadors work to ensure businesses are doing all they can to support their disabled customers and employees. These are voluntary positions held for a maximum of three years, alongside the Ambassador's usual job.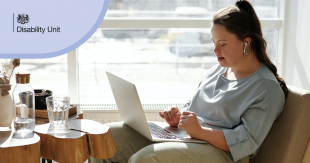 Could you be an Ambassador?
As a Disability and Access Ambassador, it is expected that you will be:
A self-motivated, successful business person, with strong networks.

Credible and respected by your sector, and able to reach out to a wide range of businesses.

Passionate about driving social change for disabled people.
The 14 new ambassadors should belong to one of the following sectors:
Airports
Arts and Culture
Banking
Buses
Creative Industries (including Advertising and Broadcast Media)
Energy
Hospitality (Pubs and Restaurants)
Housing (Private)
Insurance
Rail Travel
Retail
Sports and Physical Activity 
Tourism
Universities
Here's what a former Disability and Access Ambassador had to say:
"Having lived experience of disability, and the barriers that consumers and colleagues with visible and non visible disabilities can face when seeking to access products, services and careers – I've welcomed both the opportunity and platform that the role as Cabinet Office Disability and Access Ambassador for the Insurance Industry has given me across my sector, to raise awareness, deliver change and importantly, improve consumer and colleague inclusion, access and outcomes.
The role has enabled me to learn from, and share best practice with, Ambassadors from other sectors, plus greatly enhanced my ability to influence for change and engage with professional and trade bodies, charities, disabled people's organisations  and consumer groups, government departments  and politicians.
I leave the role a vastly more experienced, rounded and networked financial services professional, one even more committed to improving inclusion and change, plus removing barriers and improving access for people and colleagues with disabilities. In doing so, we remove barriers and improve inclusion, access and outcomes for all."